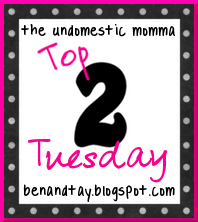 Top 2 Tuesday is back again. Today's topic is top 2 favorite magazines.
My first favorite magazine would have to be DIY Magazine. I'm a long time subscriber and just love the project ideas that it contains.
Another magazine I like to read is People. I read it at the hair salon. I don't subscribe because I don't have time to read it every week. So, I get caught up while waiting to get my hair done.
What are your favorite magazines?