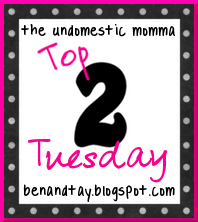 I guess it's better late than never to join in! So... here are my top 2 things I wouldn't want to live without.
The first thing would have to be my chocolate. This girls gotta have her chocolate fix (if ya know what I mean). Cadbury milk chocolate is by far my favorite. Yum!!!
The second thing would be my jewelry. Not that I'm a flashy person by any means but I just feel naked without my jewelry (especially my earrings). I luv me some bling.